RINGERS: LORD OF THE FANS is a feature-length documentary currently in production!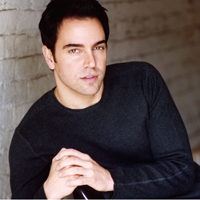 Jeff Marchelletta
Producer
Born and raised on Long Island, Jeff grew up 45 minutes outside of NYC. His exposure to the performing arts as a child were school plays and family trips to Broadway during the holiday season, which was more than enough to spark interest in a career that would develop years later.
Jeff's professional expertise ranges from Manhattan's high-stakes world of corporate management to the mean streets of Hollywood's indie film cable, making him a remarkable asset to "RINGERS." Jeff was an executive for one of the country's largest architectural and construction firms before moving to the Big Apple to launch a very different career -- acting. Jeff studied in both NYC and LA with such renowned acting teachers as Larry Moss, performing in several Off-Broadway productions. His TV credits include "All My Children," "Law & Order," "Nikki," "Comedy Central's VS.," "Road Rules," and "The Hillside Stranglers" in which he portrayed the 1970's serial killer Kenneth Bianchi. His numerous film credits include a variety of low budget/festival films that he loves doing to be 'artsy', some of which are "The Best Man," "The Good Fight," "Exorcism," and "Hollywood Vampyr" for which he received a Best Actor Nomination at the 2002 Modesto Film Festival.
Also a dynamic film producer, he recently optioned a feature-length Mafia thriller "Betting the Game" written and directed by Tanya Reihill (currently attached to direct Oscar-winner Jim Sheridan's next feature "Thesis"). Jeff is thrilled to bring his business acumen and vibrant enthusiasm to RINGERS: LORD OF THE FANS.