RINGERS: LORD OF THE FANS is a feature-length documentary currently in production!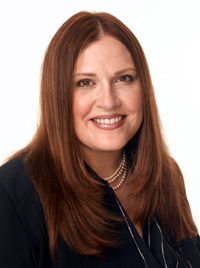 Carlene Cordova
Writer/ Producer/ Director
Filmmaker Carlene Cordova began her directing career by putting on puppet shows for the neighborhood kids at an early age. By age sixteen, she was writing, directing and producing Happening, a magazine-style show for the local Fairborn, Ohio cable access station. In college she majored in Video Production at Ohio University, graduating with honors. While at OU, she was a college radio DJ, produced an award winning music video show for cable access and ran camera, floor direction, lighting for WOUB TV, a local PBS station. She worked on Ramblin', a nationally syndicated Bluegrass performance show and a local news show.
Upon graduation she moved to San Francisco where she ran camera and lighting for a local cable station. She then moved into post- production and worked as an assistant editor for hundreds of TV commercials for such brands as FORD, Chevron, Levi's, Budweiser, Sega, Taco Bell, etc. She was the assistant editor for the Academy Award® nominated documentary Berkeley in the Sixties. She also assisted on Bump in the Night a stop-motion animated show for Danger Productions, and Young Indiana Jones for LucasFilm.
With the explosion of the Internet, Carlene shifted her focus to New Media. She moved to LA and designed the award winning web site for the film The Mask of Zorro. This led to a job at Columbia TriStar Interactive. Carlene worked closely with the Executive Producer for their biggest shows, Wheel of Fortune and JEOPARDY! Later working for Sony Pictures Digital Entertainment, she produced and directed live webcasts and behind-the-scenes featurettes for such films as Charlie's Angels, Snatch and Spider-Man. She also produced and directed live webcasts for the premieres of Vertical Limit, Charlie's Angels, and The Sixth Day. Her first short documentary, Rising With Fleas, which follows a low budget filmmaker as he creates the musical mockumentary short Dogs (created by RINGERS Producer, Danny Lukic. She has produced such events as the Oscar parties for all three "Lord of the Rings" films and video segments for the mega fan site TheOneRing.net. Carlene is the co-Writer, Producer and Director of the feature documentary RINGERS: LORD OF THE FANS.