Robin DiMaggio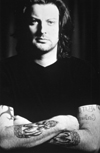 The talent pool with whom Robin has worked is as extensive as it is impressive. He has toured and recorded with veterans such as Paul McCartney, Paul Simon, David Bowie, Quincy Jones and Jackson Brown; divas such as Toni Braxton, Mariah Carey, J. Lo and Celine Dion; rap/hiphop pioneers such as Dr. Dre, Tupac, Puff Daddy and Snoop Dog; r & b superstars such as Usher and Luther Vandross; pop-rock youth icons such as Ashlee Simpson and New Kids on the Block; rockers such as Slash and Glen Hughes; country stars such as Johnny Cash and Chris Isaak; film idols such as Johnny Depp and Jada Pinkett Smith; world musicians such as the acclaimed sitarist/composer Ravi Shankar and violin maestro L. Shankar and the list goes on.
World Without Sundays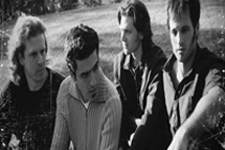 The moving and addictive sounds of World Without Sundays has no doubt beaten the odds through lasting friendships, bi-coastal moves and chance meetings with each member of this unique band. Their style has been heavily influenced by such acts as Queen, Tom Waits and David Bowie; bringing a dynamic mix of rock, experimental sounds, and blues to their sold-out shows. Online music outlet IMPACT Press raves: "WWS build their songs into furious crescendos with front man Shoxwaken Hincks' powerful vocals."
Arlo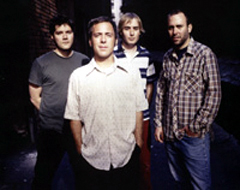 Indie rock band Arlo has arranged and recorded a cover of "The Greatest Adventure" for the upcoming feature documentary, RINGERS: LORD OF THE FANS. A song beloved by young-at-heart Tolkien fans since 1977, it was first sung by Limeliters vocalist Glenn Yarbrough for the Rankin/Bass animated feature The Hobbit. This simple yet powerful tune has been gloriously amped-up with the boys from Arlo giving it the full rock treatment -- a perfect addition to the RINGERS soundtrack of energetic rock songs.
Greta Gertler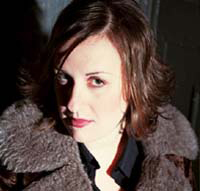 Singer/songwriter Greta Gertler will arrange and perform a cover of the classic ballad "Leave Tomorrow Till It Comes" exclusively for the upcoming feature documentary, Ringers: Lord of the Fans. The song is familiar to Tolkien fans from the 1980 Rankin/Bass animated version of The Return of the King. Ms. Gertler's remarkable sense of melody and orchestration breathes new life into a song originally recorded by "The Limeliters" vocalist Glenn Yarbrough. An original composition from Ms. Gertler, the aptly titled "The Ring," will also appear in the film.