RINGERS: LORD OF THE FANS WEST COAST PREMIERE 
AT THE 2005 NEWPORT BEACH FILM FESTIVAL 
ON APRIL 23, 2005
Southern California's Ringer fans will enjoy the long-awaited chance to see RINGERS: LORD OF THE FANS at the 2005 Newport Beach Film Festival. Enthusiasts of Tolkien's books are legion, expanded by the success of Peter Jackson's "Lord of the Rings" Oscar-sweeping trilogy; but fans will only be able to catch the hot documentary phenomenon that took over Park City at NBFF's exclusive screening. The event is scheduled Saturday, April 23, 2005, at 7:30pm at the classic LIDO CINEMA located at 3459 Via Lido, Newport Beach, CA, 92663 -- Tel: 949-673-8350.
As a special treat for fans, Billy Boyd's critically lauded short film INSTANT CREDIT has been added to the evening program. The short will screen immediately before RINGERS. After the premiere, join us for a RINGERS PREMIERE PARTY with hosted bar and appetizers at The FASHION ISLAND HARD ROCK CAFE located at 451 Newport Center Dr. Newport Beach, CA, 92660 -- Tel: 949-640-8844. The event is ages 21 and over ONLY! Tickets for both the screening and the party ONLY can be purchased at the Festival's official site www.newportbeachfilmfest.com or by phone at 866-NBFF-TIX. Combo price for both screening ticket and party is $50.00/each. Screening tickets only ARE SOLD OUT. Reserve tickets early -- they are expected to sell out.
RINGERS debuted at the 2005 Slamdance Film Festival this January to sell-out crowds and great reviews. The Toronto Star called it "…comprehensive, entertaining and informative pop cultural history." Independent film ubersite FilmThreat proclaimed: "It is a documentary that will always be a salient part of Lord of the Rings history.... See it, absorb it, love it!"
Visit this page soon for more information and celebrity attendee updates!
UPDATE! The $15 Screening only tickets are now sold out. There are plenty of Screening/party combo tickets left.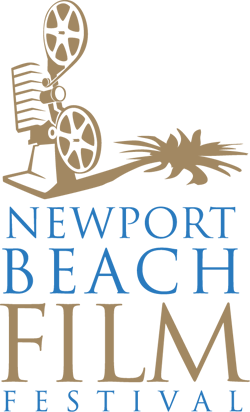 The Newport Beach Film Festival 2005 hosts the West Coast premiere of RINGERS in April 2005
The 2005 Newport Beach Film Festival will showcase more than 350 films from around the world, offering an ambitious and international selection of features, shorts, documentaries and animation that will compete for both Jury and Audience awards. Now in its 6th year, the Festival is proud to treat its audience to World and U.S. premieres, Academy Award entries, Sundance Selections, a Spotlight Series, and Children's Festival, from both the independent and studio worlds. The Festival has presented many acclaimed films, including Sexy Beast, Spellbound, Dogtown and Z Boys, Joint Security Area and Castle in the Sky. Set in beautiful Newport Beach, a few blocks away from spectacular coastline and less than an hour from Hollywood, the Festival will host several premieres, galas and yacht parties for a singular festival experience.
---
Learn the Real Dirt on the Making of RINGERS from Director Carlene Cordova

Carlene will speak on the Documentary Filmmaking panel which is part of the Free Seminar Series for the 2005 Newport Beach Film Festival. Vision & Craft: The Art of Filmmaking, The Documentary Filmmaking panel will be held from 2:30pm – 4:00pm on Sunday April 24th.

Location:
Newport Beach Public Library
Friends Meeting Room
1000 Avocado Avenue
Newport Beach, CA 92660