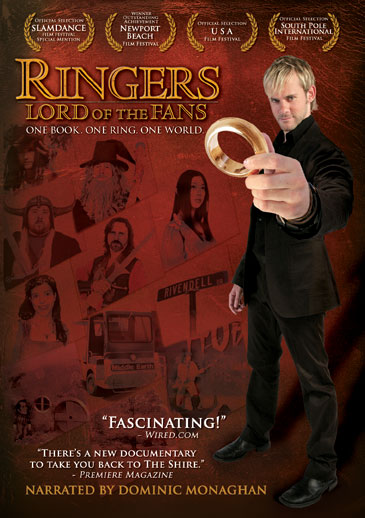 Watch the RINGERS trailer! Visit the official Sonypictures website here!
ON DVD AND FOR PSP™ NOVEMBER 22
CULVER CITY, Calif. (September 12, 2005) – This November 22,
Sony Pictures Home Entertainment (SPHE) invites you to return to the Shire with the release of the feature-length documentary RINGERS: LORD OF THE FANS, direct to DVD. In association with the popular fan-site TheOneRing.net, Carlene Cordova produced, directed and wrote this award-winning film with executive producer Tom DeSanto (X-Men, X2: X-Men United and Transformers), which charts the incredible influence and ripple-effect that Lord of the Rings has had on worldwide pop culture over the past five decades. Whether you are a fan or first timer, critics agree, RINGERS, stands as the most comprehensive film documenting the ongoing impact of J.R.R. Tolkien's literary achievement. READ THE FULL ARTICLE HERE!
Pre-orders for both DVD and PSP format are available now online. RINGERS blew the roof off the Slamdance Film Festival, going on to win Outstanding Achievement Feature Documentary at the Newport Beach Film Festival and then getting snapped up for worldwide distribution by Sony. Watch the RINGERS trailer here!
Brit fans are first to get copies of RINGERS! European Ringers who purchase Region 2 DVD's can already Pre-order on the UK Amazon site click here.
If you have a website and would like to run RINGERS banners on your site, then click here for the new banner page! Please link back to us or any DVD site pre-order page. (If you're an affiliate of that site you could make 10% of every sale!)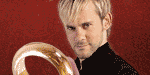 This site is maintained and updated by Planet BB Entertainment, and is in no way affiliated with Tolkien Enterprises, New Line Cinema or the Tolkien Estate.Copyrights and trademarks for Tolkien's books, films, articles, and other promotional materials are held by their respective owners and their use is allowed under the fair use clause of the Copyright Law. Design and original photography however are copyright © 1999-2005 Planet BB, LLC. Binary hosting provided by Nexcess.net