The following companies and organizations have contributed financial support to make 'The Return of the One Party' a reality. Please take a moment to learn about our sponsors and support them.
Sideshow/Weta Collectibles | Nexcess.net
Electronic Arts | Houghton Mifflin
Premiere Events | Mythic Journeys
Stephen Boyle Photography | THX

---

Founded in 1993, Sideshow Collectibles is a specialty market manufacturer of licensed proprietary collectible figures. Weta Workshop is the special effects company that provided the design, construction and on-set operation of the creatures, armor, weapons, special makeup-up effects and miniatures for Peter Jackson's The Lord of the Rings film adaptation. In collaborating as Sideshow/Weta Collectibles, the company has been able to ensure an unprecedented level of faithfulness and accuracy in high-end sculpture merchandise. Sideshow products have been highlighted in national trade, specialty toy publications and consumer media, where their action figures, 12-inch dolls, and polystone sculptures have been awarded Best of the Year by various trade publications. Sideshow products are currently sold worldwide in specialty, trend, collectible and comic shops, as well as on the Internet at http://www.sideshowcollectibles.com.

---

Electronic Arts, located in Redwood City, CA, is the world's leading interactive entertainment software company. Founded in 1982, Electronic Arts posted revenues of $2.5 billion for fiscal 2003. The company develops, publishes, and distributes interactive software worldwide for video systems, personal computers, and the Internet. Electronic Arts markets its products under three brand names: EA SPORTS, EA GAMES, and E SPORTS BIG. EA's homepage and online game site is ww.ea.com. More information about EA's products and full text of press releases can be found on the Internet at http://info.ea.com.

---

NEXCESS.NET provides web hosting and software development solutions for the Internet's most popular sites. We specialize in hosting interactive and media-rich websites of all sizes including high profile and high traffic sites. We also provide software development services to make dynamic, content driven websites easier to manage and expand. Whether your website is an Internet icon or you're just starting out, NEXCESS.NET provides the best value, service and support for your Internet presence. http://www.nexcess.net

---

Boston-based Houghton Mifflin Company is one of the leading educational publishers in the United States; publishing textbooks, instructional technology, assessments and other educational materials for elementary and secondary schools and colleges. The Company also publishes an extensive line of reference works and award-winning fiction and nonfiction for adults and young readers, and offers computer-administered testing programs and services for the professional and certification markets. With its origins dating back to 1832, Houghton Mifflin combines its tradition of excellence with a commitment to innovation. The Company's website can be found at http://www.hmco.com.

---

Premiere Events is a full service event coordinating company which can handle any phase of event production, from venue selection, valuable consultation, gourmet food service, and any other details your special event may require such as DJs, security, entertainment, valet and decor. Based in Los Angeles for over seven years, we also provide fully licensed and insured Bar Catering service. Premiere Events works with individuals, corporations and non-profits.We've worked with TOR.n on all three of its Oscar events for Lord of the RIngs. Other notable [prestigious] clients include Pacific Title and Arts, Macy Gray, Team One Advertising, The Elizabeth Glaser Pediatric AIDS Foundation, and KISS Rock Star Paul Stanley. Please visit our web-site at http://www.premierela.com.

---

Our rich cultural heritage of myth, story, and ritual scatters breadcrumbs that guide us through the dark forests of life. Their archetypal patterns hide clues for finding meaning in an increasingly dangerous world and provide metaphors for inspiring art, poetry, conflict resolution, mental well-being, and personal growth. Mythic Journeys is a conference and performance festival inspired by the legacy of Joseph Campbell that will explore how myth lives and inspires us today through psychology, literature, scholarship, fantasy, performance, and more. http://www.mythicjourneys.org

---

Stephen Boyle, a native of Glasgow, Scotland, first began taking pictures at age 11. He immigrated to Canada in 1988 and established his photography business in Ontario in 1992. Boyle sold prints from his small gallery until relocating to Petaluma, CA, in 2001. Stephen specializes in color and black-and-white landscape and nature photography. He has traveled extensively, capturing breathtaking images from locations in Central America, the United Kingdom, Europe, and North America. Stephen uses both digital technology and traditional darkroom techniques in creating his collection of prints. His stock collection is privately owned with photographs for sale directly through the artist. His images are displayed as framed prints in homes and office around Ontario and the U.S., and he has also had his work entered into Canada's National Archives. He can be reached at info@stephenboylephotography.com

---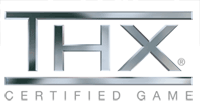 THX, Ltd. is the founder of quality assurance programs for superior cinema presentation and the leading provider of product certification and venue design for the entertainment and consumer electronic industries. The company was established in 1983 by filmmaker George Lucas to ensure that the entertainment consumer experienced films as the director intended. Since then, THX has played an integral role in the evolution of audio and video standards, defining optimal performance for the world's premiere hardware manufacturers and recording and presentation venue designers. Today, THX Certification assures the finest sound and picture quality for cinemas, mixing studios, home theatres, DVDs, multimedia products, and luxury automotive vehicles. For more information, visit http://www.thx.com