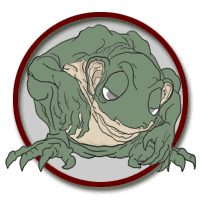 "Help my find my Preciousssss! Nassssty Calisuri has it!"
"He has hid it, he won't say where......but we knowsss he's a website designer.......and he's hid it on TheOneRing.net™ somewhere."
"Nasssty Calisuri hoards them, he does, yessss. It's not just the One that he's taken, no, not only that! He has many Ringses he has hid somewhere on TheOneRing.net™. Help usss find them, and maybe we can give you a reward, yes, a reward!"
"Find my Precious for me and win the One Ring from Badali Jewellery, my hobbitses! All silver it is, very precious, although of course it's not The Preciousss."